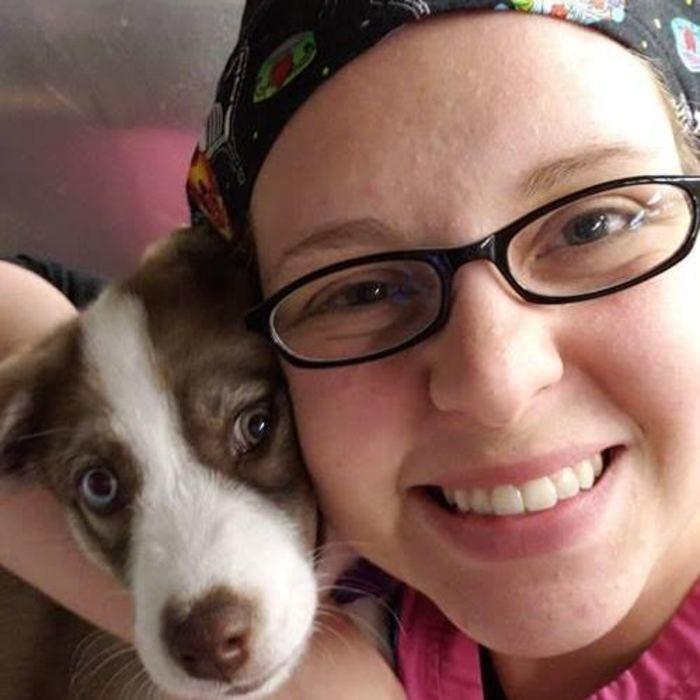 Melanie Gutzman
Certified Veterinary Technician
Melanie graduated from Globe University in 2016 with an A.A.S in Veterinary Technology and passed her national boards exam earning her CVT credentials shortly after. She has been with Skadron Animal Hospital since September of 2017. She is from South St. Paul, MN where she lives with her boyfriend Kyle and their fur babies; 2 dogs, Nismo (husky) and Moose (Pitty Mix named after her late rats Goose and Maverick), a bearded dragon named Groot, a mouse named Colby Jack and a beta fish named Diablo. In her free time you can find her anywhere outdoors with her dogs or watching any Marvel movie.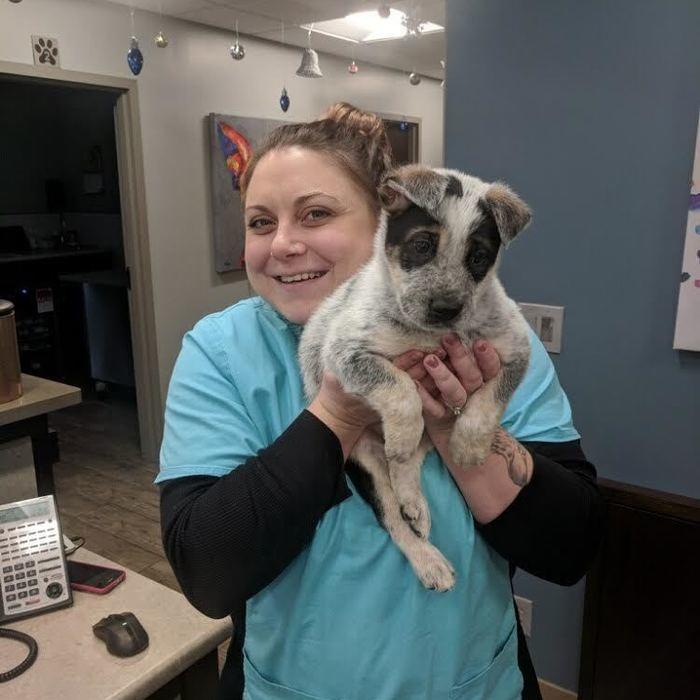 Kristen Anderson
Veterinary Technician
Kristen grew up in West Fargo, ND. She had a love for animals at a young age. Her grandma and aunts took in animals that needed homes and she quickly had a love of caring for animals as they did. She attended Duluth Business University for Veterinary Technology and worked at Animal Allies Humane Society while attending school. Kristen joined our team in September 2018. She has a special interest in surgery, especially orthopedic, and loves to learn.
Kristen lives in St. Paul with her husband and daughter. They have 2 dogs, Dexter and Dozer, and 2 cats, Olive and Pickle. In her free time, she loves to travel, camp, hike, be with friends and family, and go to her family lake cabin. She also enjoys watching and attending football and hockey games, especially the Vikings, Wild, and North Dakota State Bison.