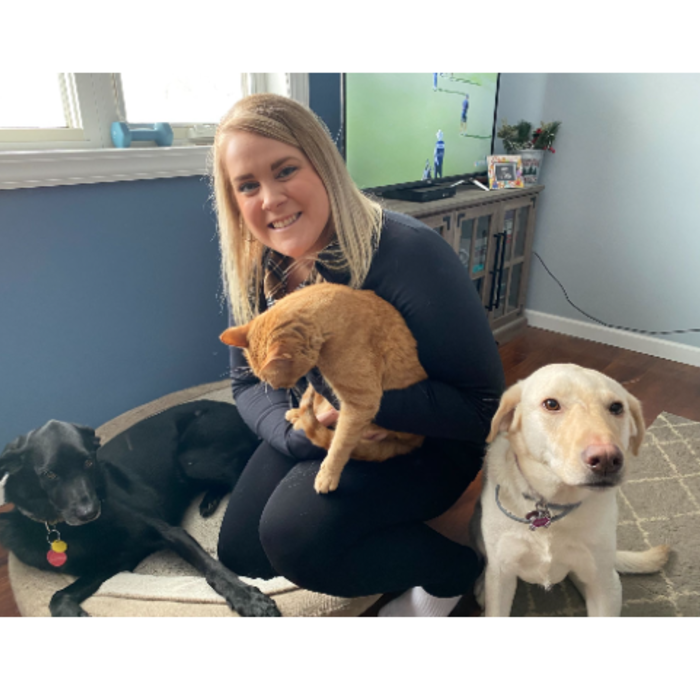 Katie Veterinary Technician
Katie joined the Skadron Team in April of 2021, just before having her first child in May! She graduated from Ridgewater Community & Technical College with her AAS degree in veterinary technology and has been a veterinarian technician for 11 years. Katie has always had a love for animals and knew from a young age that she wanted to have a career in the veterinary field. She loves being able to help be a voice for the animals.
Katie resides in the twin cities with her husband Brian, their baby boy Brody, fur babies, Ziggie, Nino, and Gemma. In her free time, she enjoys being with her husband and son, playing with their fur babies, working in the yard, watching hockey, traveling, enjoying their new home, along with so much more!