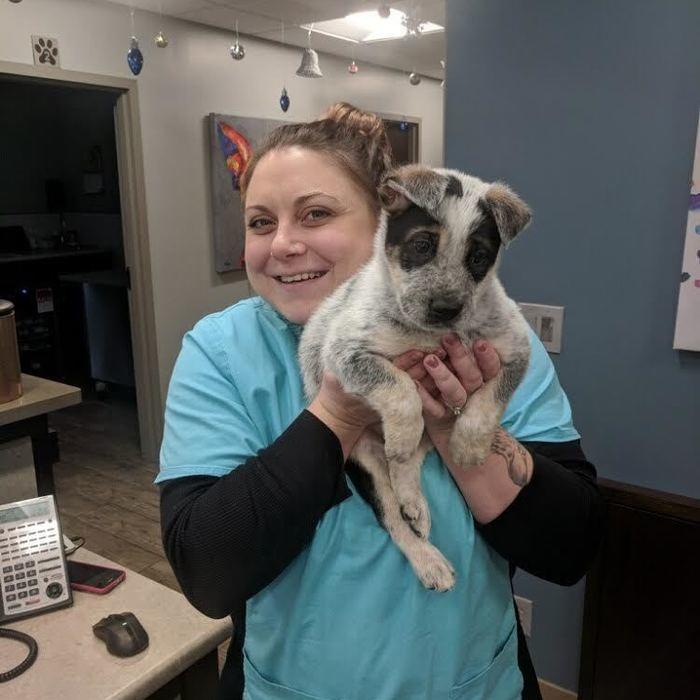 Kristen Anderson
Veterinary Technician
Kristen grew up in West Fargo, ND. She had a love for animals at a young age. Her grandma and aunts took in animals that needed homes and she quickly had a love of caring for animals as they did. She attended Duluth Business University for Veterinary Technology and worked at Animal Allies Humane Society while attending school. Kristen joined our team in September 2018. She has a special interest in surgery, especially orthopedic, and loves to learn.
Kristen lives in St. Paul with her husband and daughter. They have 2 dogs, Dexter and Dozer, and 2 cats, Olive and Pickle. In her free time, she loves to travel, camp, hike, be with friends and family, and go to her family lake cabin. She also enjoys watching and attending football and hockey games, especially the Vikings, Wild, and North Dakota State Bison.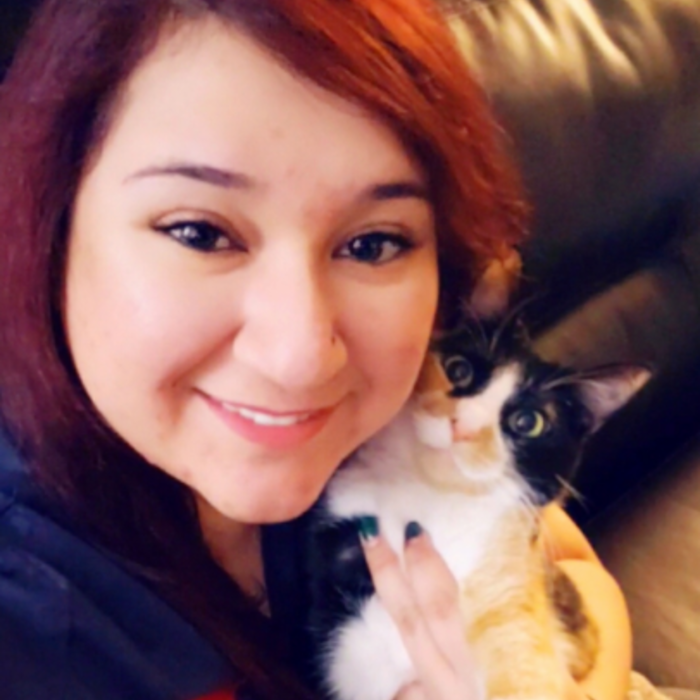 Viviana Veterinary Technician
My name is Viviana and I joined the Skadron team in August of 2020. I attended Pima Medical Institute and have been working as a veterinary technician for just over 6 years. I was born and raised in Arizona until I moved to Minnesota in 2015. I stay busy outside of work with my 2 dogs (Toffee, the chihuahua; Lucy, the pitbull), 3 calico cats (Autumn, Ember, Butterscotch), and 2 aquariums (70G and 20G), as well as occasionally fostering through No Dog Left Behind Rescue. In our free time, my boyfriend, Josh, and I enjoy hiking and camping with the dogs, as well as playing videogames/watching sports at home.